Lake Fountain, Pond Fountain and Fountain Lighting Sales
For a stunning visual display or adding aeration for algae control and improved water quality, Lone Star Fountains has the ability to meet your exact needs best. We consult with pond owners, architects and landscape planners on design, manage installation and service fountains for both display and aeration. Our mission is to provide Dallas/Fort Worth area customers with quality, long-lasting products that are both beautiful and functional.
As the world's largest Aqua Control distributor, we offer the biggest selection of fountain and aerator products and services in DFW. Interested in energy-saving LED lighting retrofits for your existing fountain? Call us!
In addition to sales, installation and service for all major brands, we also design, install and service our own proprietary waterfall pump systems. Call Lone Star Fountains to find the right fountain, aeration or waterfall system for your lake or pond!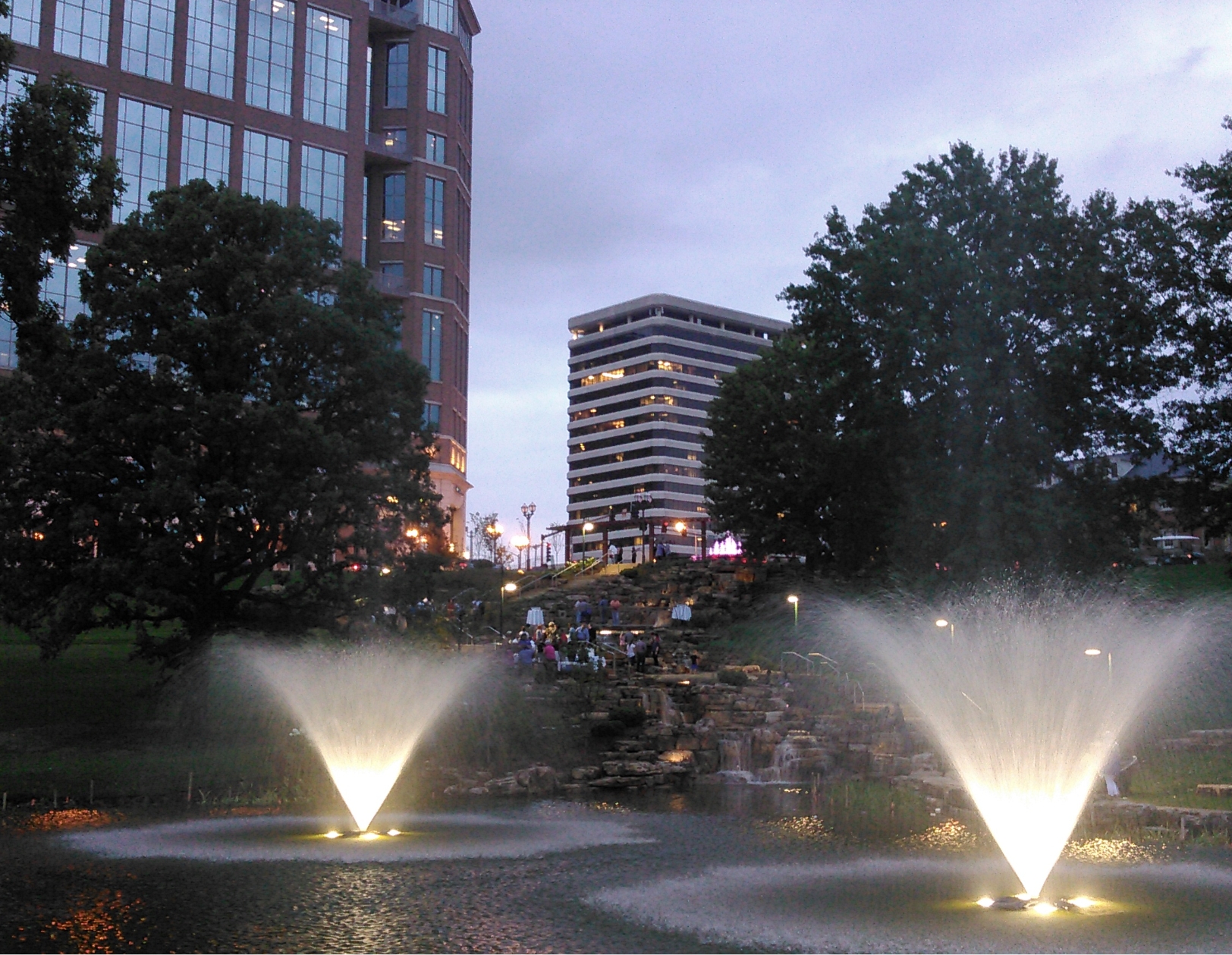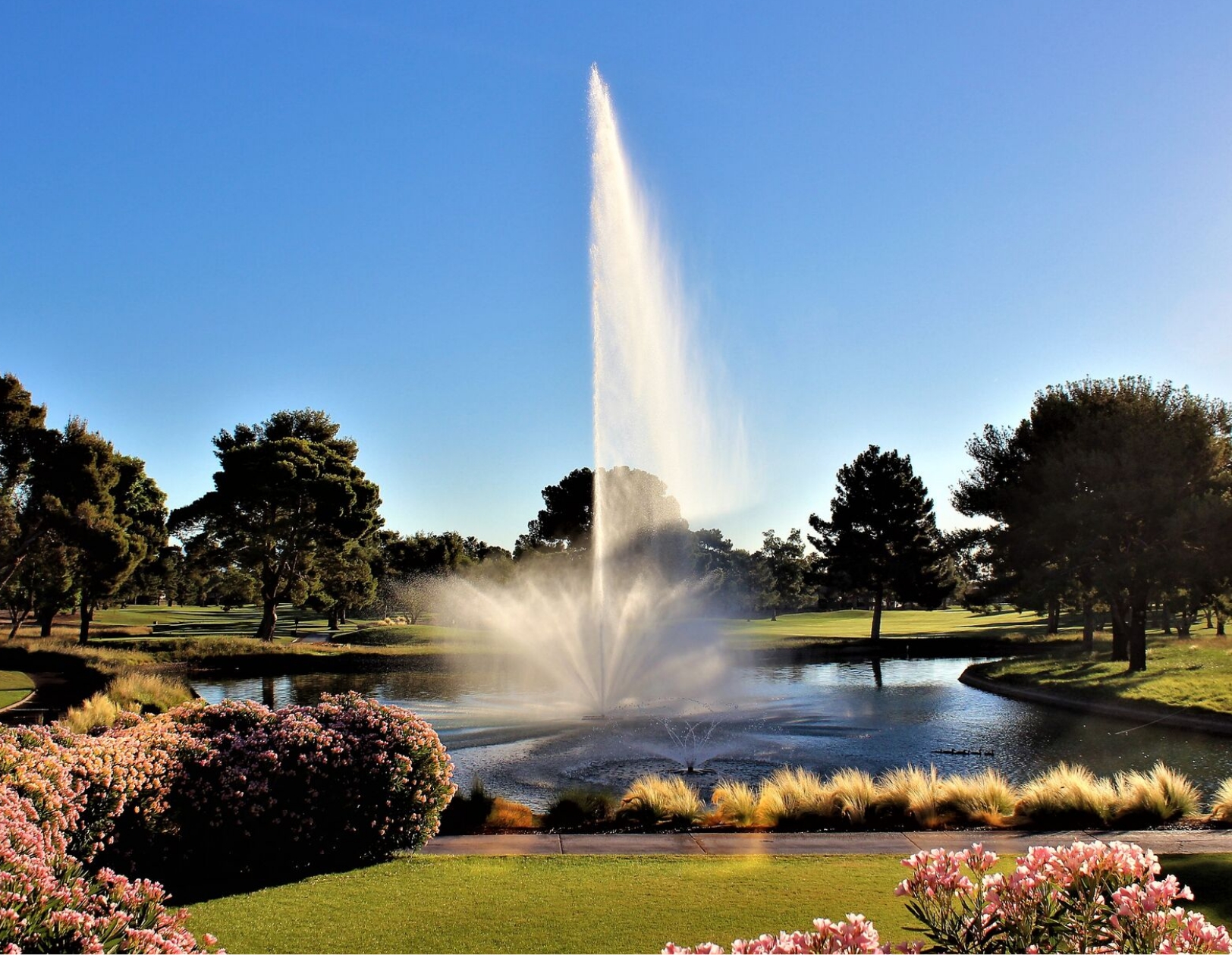 Fountain Repair Services for all major brands
We maintain a facility dedicated to fountain and aeration system service and repairs. We are authorized warranty service providers for Aqua Control, AquaMaster, Kasco and AirMax, and carry a large inventory of parts for those and other manufacturers. With factory-trained service technicians and three fully-stocked service vehicles, we can respond quickly and often diagnose and repair fountain problems on the same visit.
We'll give you flat-rate pricing without adding mileage charges, hourly technician charges or charges for "shop supplies". If for any reason we need to make an extra trip to procure parts or perform additional repairs we weren't expecting, there will be no additional mileage or trip charges.
Repair or replace? With Lone Star Fountains, you have a choice!
We will always evaluate and repair your equipment if this presents the best overall value. While a new fountain with energy-efficient motors and LED lighting might be nice, we rebuild many fountain pumps, controls and lighting systems right here in our shop. We can often repair problems that other companies, perhaps lacking in training or parts, cannot.
At Lone Star Fountains, our team is committed to quality customer service at an affordable price. Call today for your free estimate.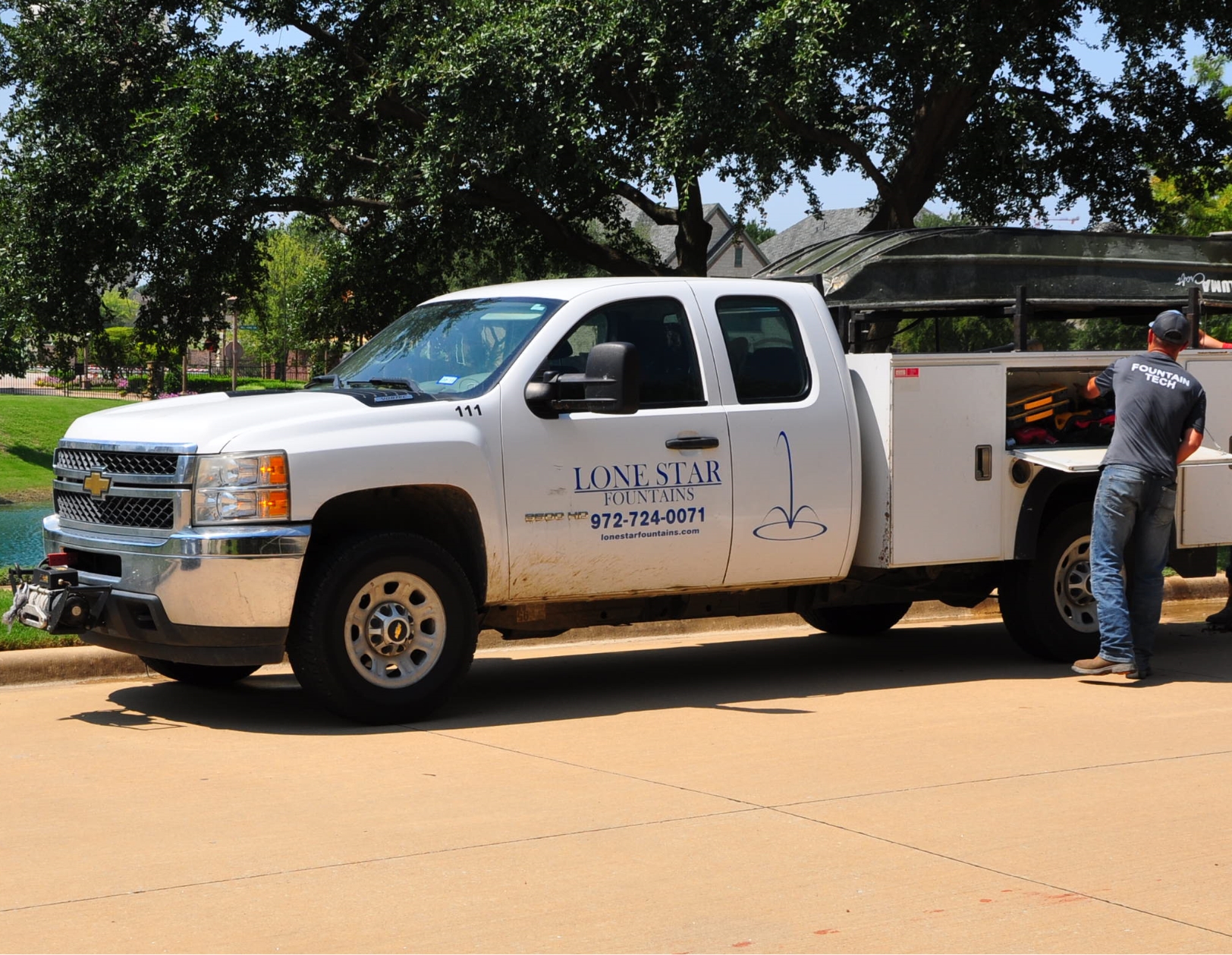 Aqua Control Fountains, Aeration and Lighting
AquaMaster® Fountains and Lighting
Kasco® Marine Fountains and Aeration
AirMax® EcoSeries Fountains and Lighting
Need Fountain Service?
Need service or help selecting a new fountain? Call 972-471-3810, or fill out our response form. We'll respond quickly to your inquiry!